Bedroom Radio Episode #9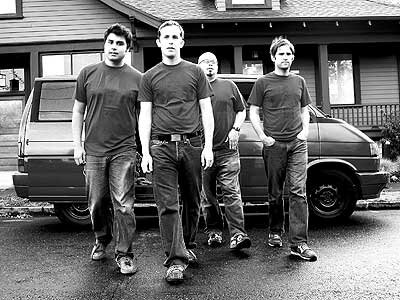 Download Episode #9 of Bedroom Radio
(37 minutes, 33MB) or
Subscribe
!
Music
Blanket Music
- "Hips" (pictured)
Mystery Lyric
(smog)
- "To Be of Use" (If you guessed right and didn't get your prize, please let me know!)
Music News
The Strokes'
new video is censored
by MTV for being too sexy. (via
Viviane's Sex Carnival
)
Gary Glitter
is a creepy pervert.
Courtney Love is
"clean and sober"
.
Rob Sheffield
creams his pants
over Jessica Alba.
Podcast You MUST Listen To
Whorecast by Melissa Gira
(who also just launched a new blog this week,
Sexerati
)
Dancing With Myself
Wixel
- "Mail Me to Finland"
Contest
Call me up (or email me an audio clip) telling me the most interesting place you have listened to Bedroom Radio. The best submissions will get a special prize.
Comments? Questions? Adoration? Naked pictures?
Email - bedroomradio AT gmail.com
Website -
BedroomRadio.com
Blog -
Lumpesse.com