Bedroom Radio Episode #8 - Under the Covers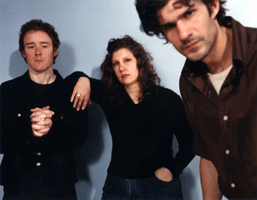 Please forgive me for some of the audio inconsistencies this week. I got a new microphone and am still getting used to it. My plosives are especially bad during "Dancing with Myself" and that is the one part of the show that I
have
to get in one take. If I don't have a pop filter by next week, I'll gladly submit to spankings.
Download Bedroom Radio #8 (29 minutes)
or
Subscribe!
Song of the Week
Low
- "Last Night I Dreamt that Somebody Loved Me" (Morissey cover)
Contest
Email me
your guesses. The winners get a picture of my cleavage. The winners and the losers get to hear the song or story on next week's show. Sounds to me like everyone is a winner!
Dancing with Myself
Galaxie 500
- "Ceremony" (Joy Division cover)
I Have a Crush On
Professor P's Porn Panorama
(If you have a podcast and want to play that promo on it, let me know, that would be neat.)
Public Service Announcement
How to Pick Up Girls On the Street
Comments? Questions? Adoration? Naked pictures?
Email - bedroomradio AT gmail.com
Phone - 206-339-7357
Website - BedroomRadio.com
Blog - Lumpesse.com